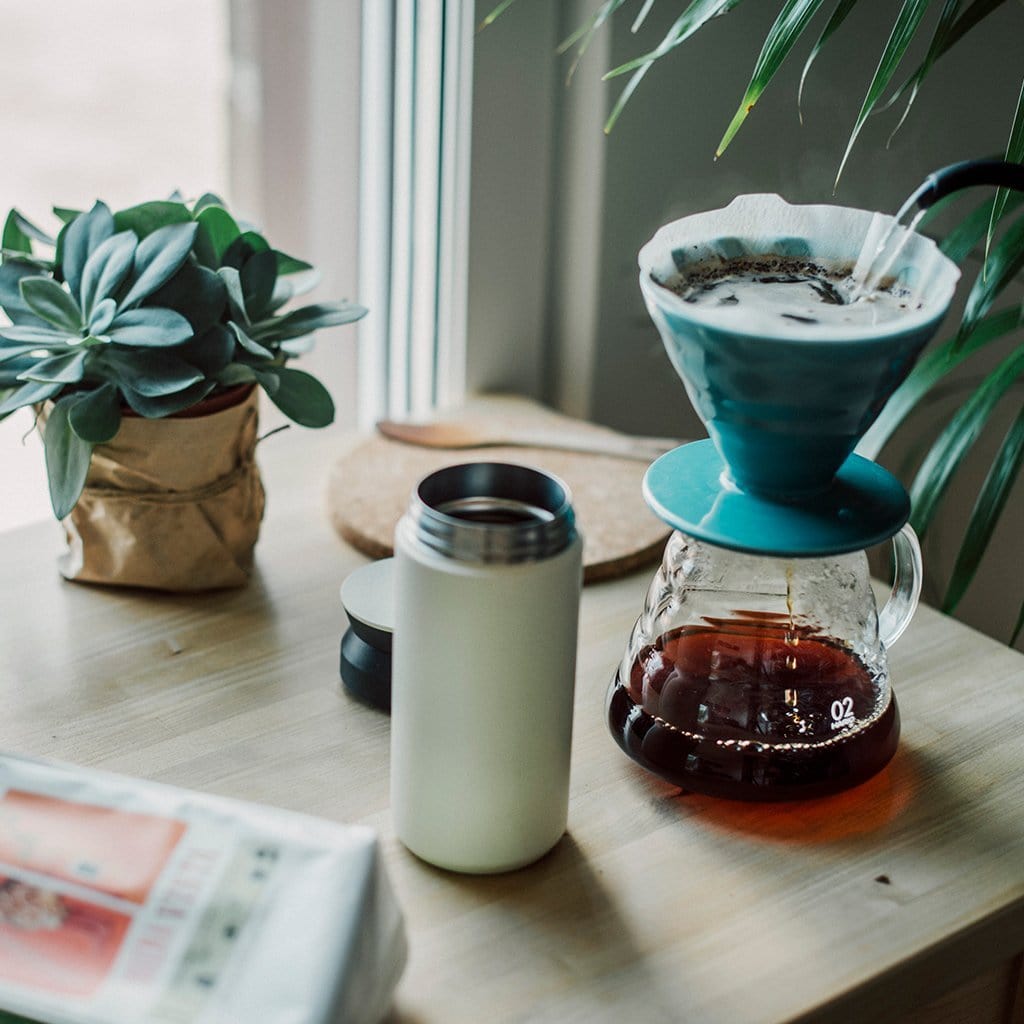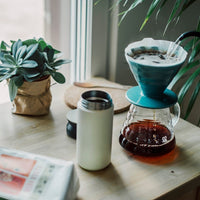 Stylish, stable and reliable. Then we would describe the thermos mugs from Kinto. They are created to withstand ironing and tough. The outer material is robust stainless steel and scratch-resistant black plastic with a super tight cover that allows you to feel safe with Kinto Danger in the bag. Our colleague clear went 2 km with its Kinto upside down. Then she stopped and drank the coffee in the thermos. Because she could, because it is so dense. Kinto also keeps the temperature for both cold and hot drink for six hours.
Size: 170 x 70 mm
Capacity: 350 ml
Weight: 235 g
Info: keeps the content hot (65 ℃) or cold (8 ℃) for about 6 hours.
Density: Fully damn dense! Also upside down or in the bag.