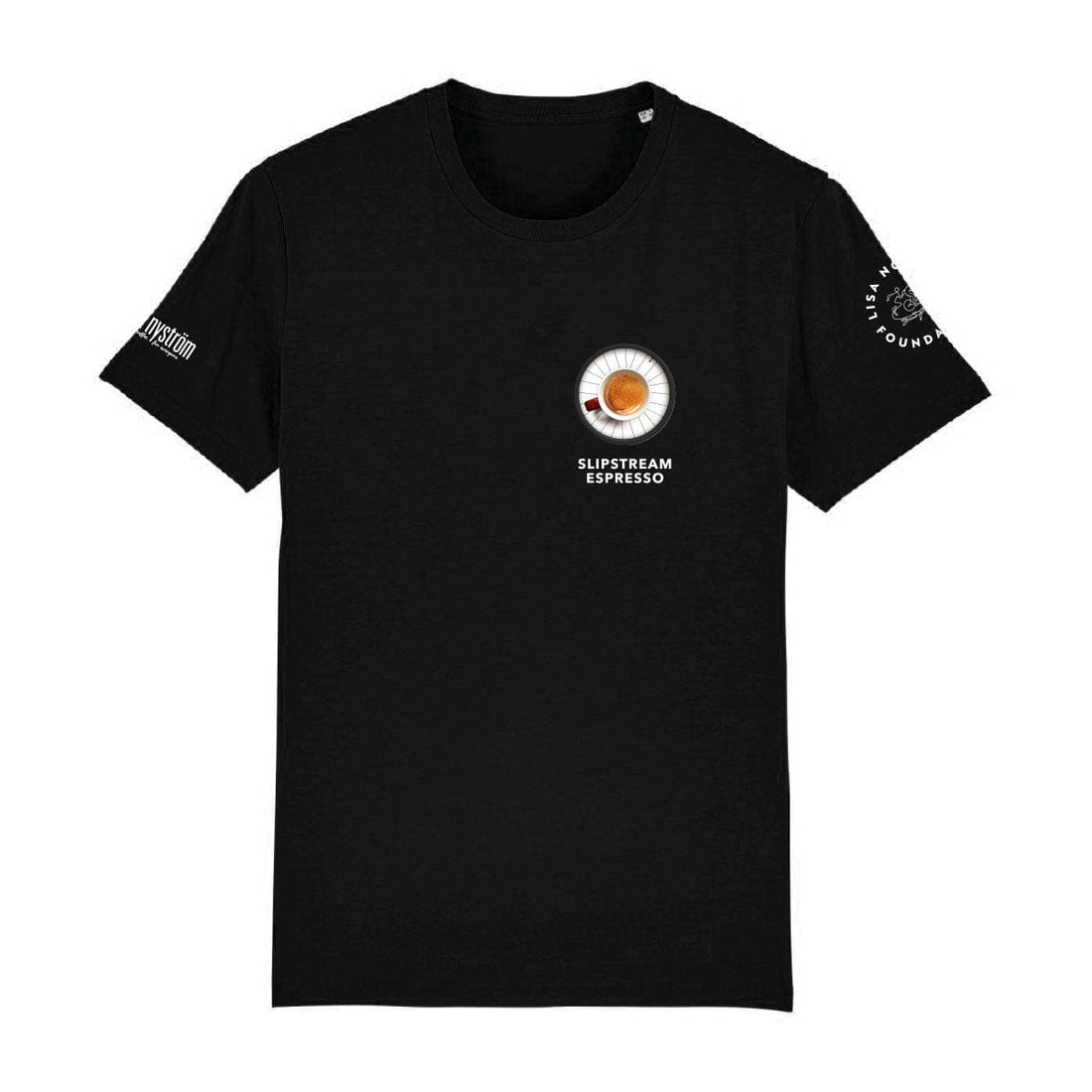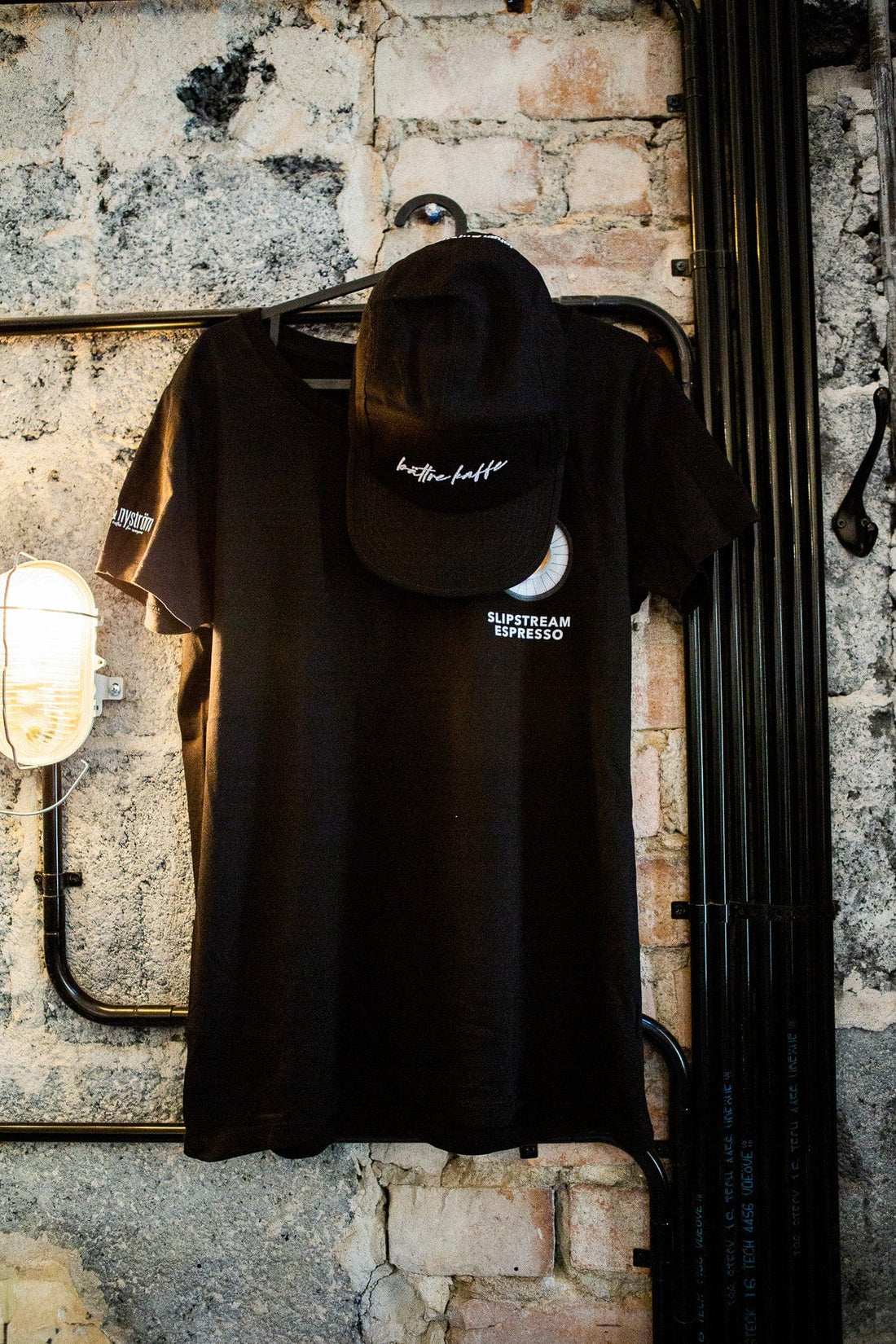 By wearing this, and drinking Slipstream Espresso, You will be the fastest you've ever been been. This super-t-shirt is made of 100% organic kegs and is the perfect go to for all times when you're not racing. Both styles a Medium fit, Joel is wearing a UniSex, and Catrine a Slim.

The Slipstream T-shirt isa part of the Lisa Norden Foundation launch and Slipstream Espresso collaboration.
Make sure to try the Slipstream Espresso, a dark roast with an Italian bite and a chocolatey mouthfeel, will fuel your rides and make your steps flights.