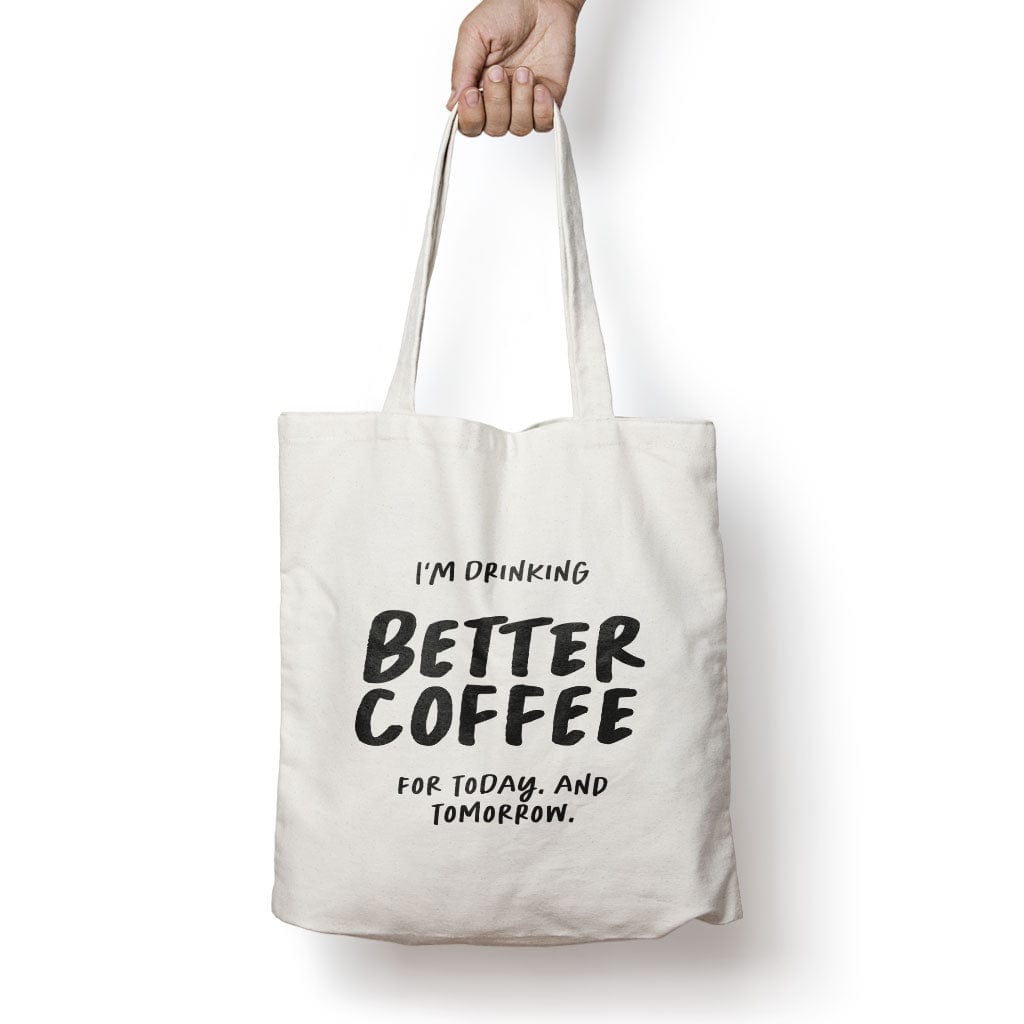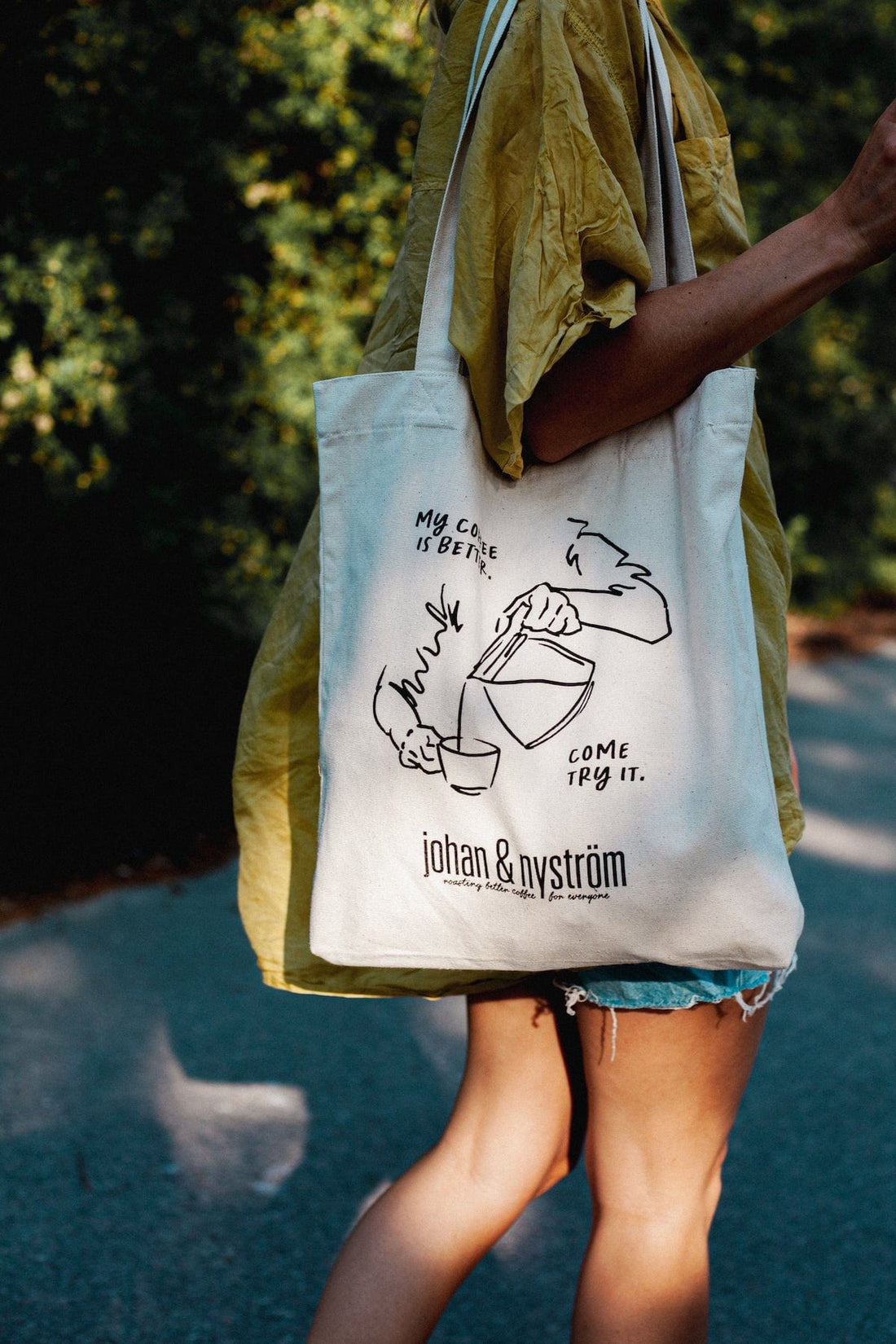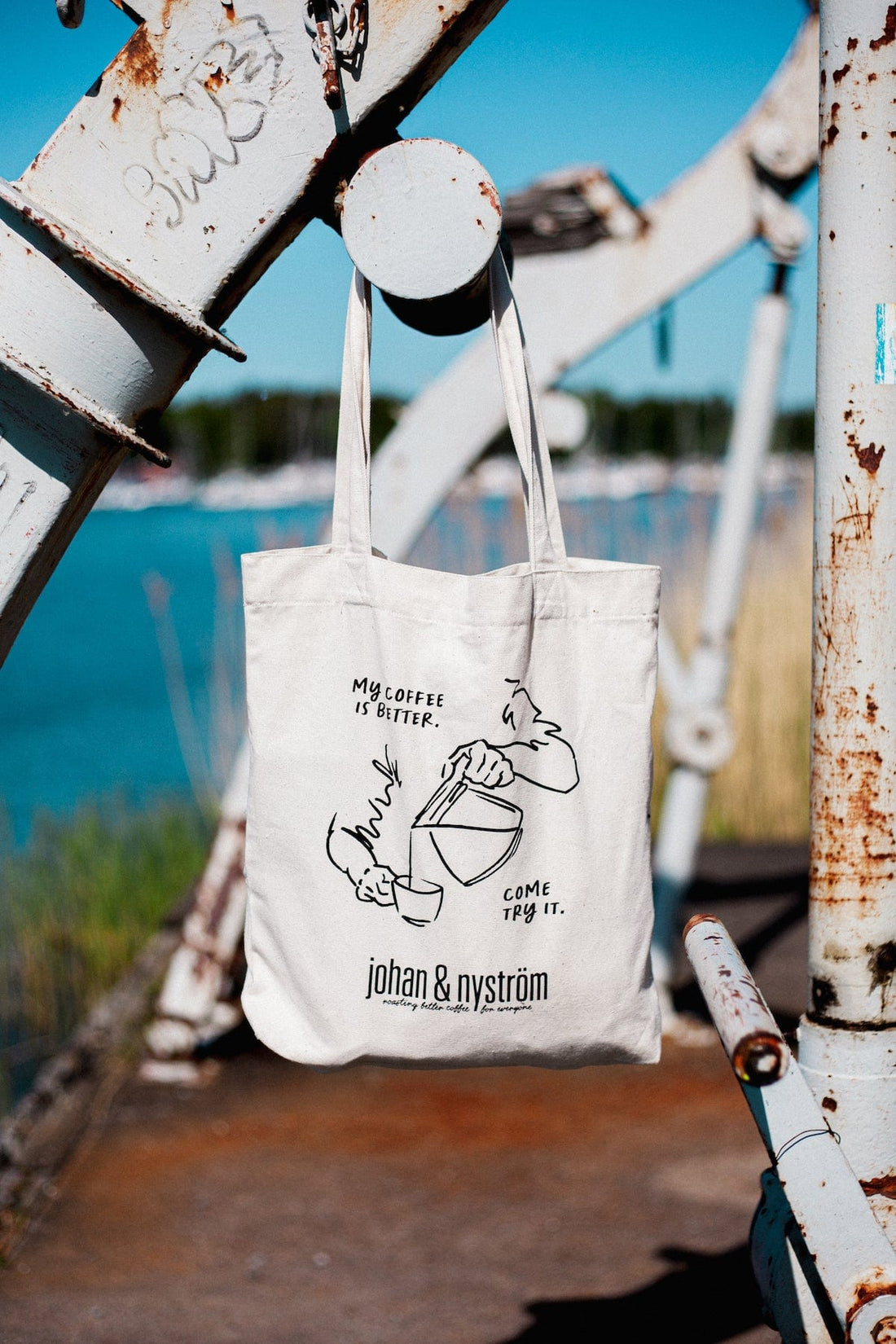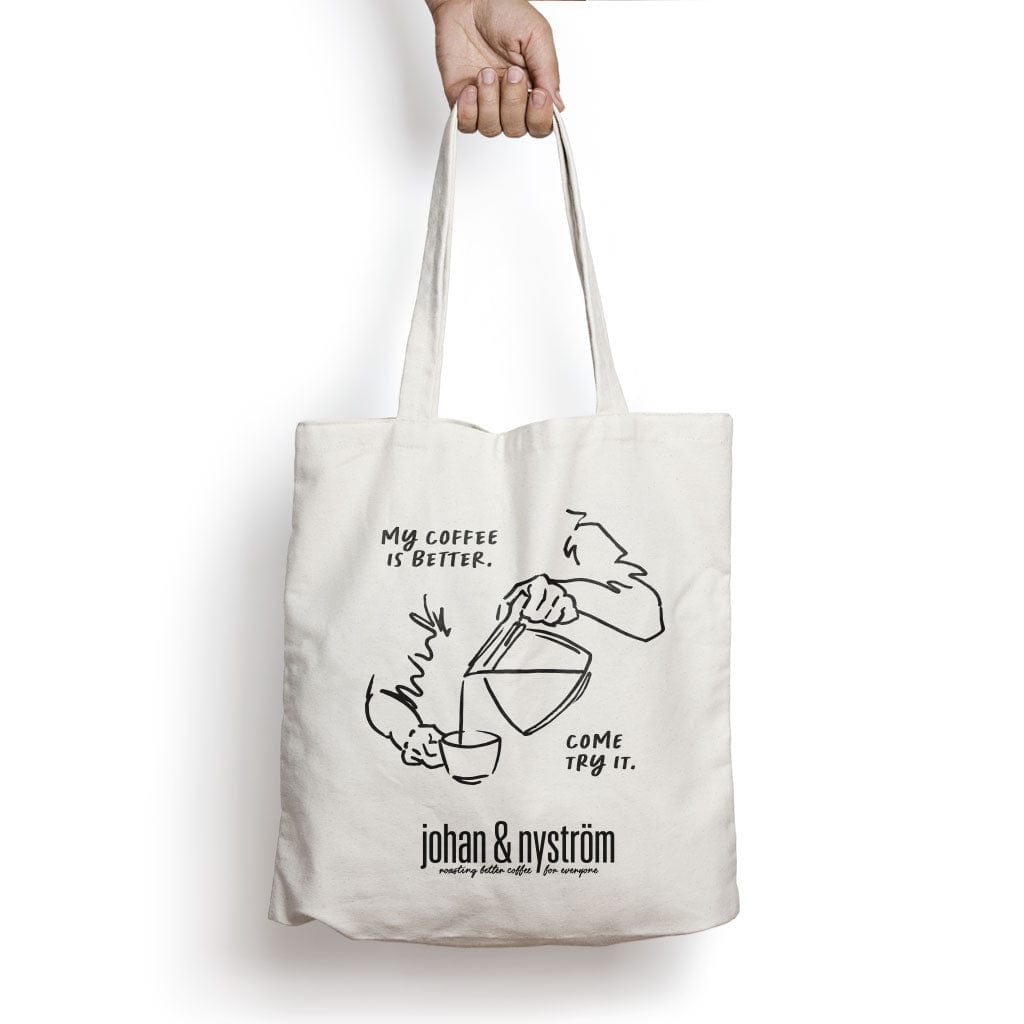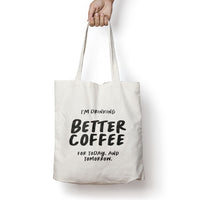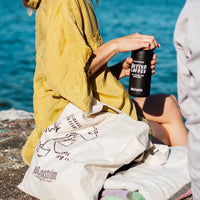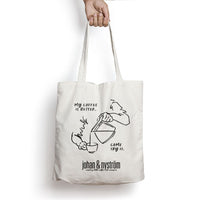 Best (and most stylish) tote bag you've ever carried anything in!
The bag is made of sturdy cotton canvas, 80% recycled cotton and 20% recycled polyester. It's sewn with four seams and has one of those bottom plates so you can really fit everything in it. It also has long handles, making it easy to carry on your shoulder. Need I say more?
Perfect for putting your laptop in, or coffee, or perhaps both.